MEDIA

+

CREATIVE

+

TECHNOLOGY

+

ANALYSIS
powered by our advertising experience
By combining Australia's most innovative advertising, marketing, online and creative agencies under one brand, we can deliver a one stop shop where everyone is on same page, and you get the results you need…
RESULTS
focused
Success = Success
We are driven by our clients outcomes and grow together with a common goal.
EXPERIENCE
counts
With over 5000+ client campaigns and over $1 billion of media billings collectively.
A COMPLETE
solution
We are a total end to end solution providingall areas of the marketing planning, creative and buying process.
SUCCESSFUL
business owners
We understand the media and client side end to end, but most importantly, drive commercial measurable outcomes.
A Collective Group of Specialist Media Divisions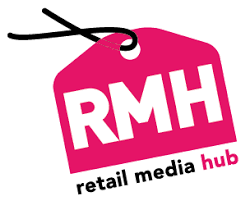 TAKE ADVANTAGE OF OUR EXPERIENCE

UNLOCK your audience… WITH ONE MEDIA GROUP!
Today's media ecosystem has never been more dynamic. Single agencies can still deliver specific expertise, but One Media Group brings it all together. Making media decisions that impact audiences across multiple channels is a mandatory part of achieving the right outcome for businesses.
Welcome then to ONEMedia (OMG).
OMG is a new era media agency that combines the experience of seasoned marketing, creative and media professionals, ensuring OMG clients are exposed only to the most experienced operatives.
By adopting clear and simple operating practices, our expert teams can work together in a single, unified approach, while the head of each team (business owners) guide them with their multi-decade years of experience and high level of expertise that is difficult to rival
We create, plan, execute and measure all campaigns end to end.
Our first campaign is never enough, it's all about the next campaign
and forming a mutually beneficial relationship with our clients.